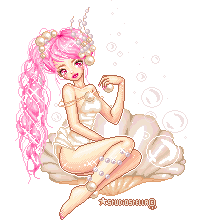 Last Archived 9/25/23
Welcome to the archive!
This site is largely dedicated to pixel art. If it looks blurry, it may be an issue with your browser: try zooming out 10-20% and find what works for you! Not currently configured for mobile. Please try viewing from a desktop.
Bandcamp Friday 09/2023

Now together dear reader we embark upon our first journey into a realm I think of as metafiction. Heartland dictates a narrative of fantasy adventure: our hero leaves behind the life he knows, seeks God, and, betrayed by God's unfeeling nature, defeats and destroys him. He's not called God, though. He's called Creator, Storyteller, Singer, and, ultimately, Owen. What does it mean for the character to kill his writer? It can mean rejection of the life (or name) prescribed to us; it can mean determination, despite the difficulty, to find our own paths through life. I can't tell you what it means. Go on—decide for yourself.

Currently reading:

Priory of the Orange Tree
by Samantha Shannon
Upcoming
Museum
Garden
Neighborhood
Cabinet of Curiosities
Hellmouth
Tutorials
And more...??